November 13th, 2014 — 5:56am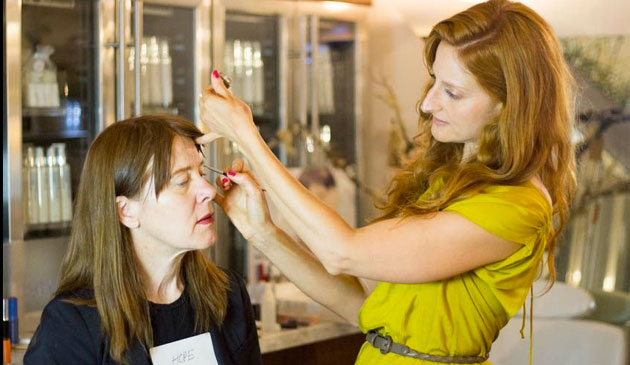 Taken from the original posting at The Chalkboard Mag.com :
WANT TO LEARN a few tricks of the trade from a woman who preps A List gals on both coasts for award shows and light night fashion – I mean, talk – shows? Perfect. We're talking to celeb makeup artist Katey Denno about all things natural beauty, and this one knows it all.
Katey is one of our go-to beauty consultants here at TCM and with good reason. She paints the faces of gorgeous gals like Christy Turlington (get the look), Isla Fisher (get the look,) Mindy Kaling, and Amanda Seyfried with her "mostly" natural beauty kit and creates looks so luminous she's got half of Hollywood calling.
Recently we joined Katey for an evening inside West Hollywood's The Detox Market for a green beauty workshop extraordinaire. Along with a dozen wellness-minded ladies ready to take thorough notes on paper and face, we sipped on Pressed Juicery mimosas and watched as Katey created look after look with some of our favorite natural brands.
Katey means business when it comes to beauty. Below we talk honestly about what's going on in natural beauty and a few of her favorite things. Our thanks to the Detox Market for hosting the kind of event that pushes green beauty one step further – and teaches us to properly curl our lashes. Here's Katey…
THE CHALKBOARD MAG: In the workshop you talked about ingredients to avoid. What are the 3 that top your list? 
KATEY DENNO: Fragrance/parfum; sodium lauryl sulfate/sodium laureth sulfate (SLS/SLES); and oxybenzone.
TCM: We've talked about this many times: performance and non-toxicity are just about equal in our minds! If a lipstick is non-toxic but awful, why even put it on? Talk to us a little about the brands that are making the cut for you right now…
KD: I absolutely agree. We're fortunate to be alive in a time in which a number of (mostly women) decided to forge ahead and find ways to make beauty products safely – and the options from which to pick are growing daily. My current go-tos include: Lina Hanson body oil – this blend is deliciously fragrant and has transformed my skin. I use it on my clients before they walk the red carpet all the time; YULI face oil – another oil blend that's transformed my sensitive, outbreak-prone skin beautifully; Tammy Fender eye cream – I've been an eye cream user since age 17, and this one is one of the best I've ever tried. Tammy's line is magical; Burt's Bees lip crayons
 are super pigmented and rich in colors that are both classic, and right on-trend; and Kjaer Weis eye shadows – they're the most blendable and incredibly beautiful of all shadows I've tried, with just the right amount of shimmer.
TCM: You've got a ton of celebrity clients. Are there any products your girls are really loving right now?
Click here to read the rest of the interview.
Thank you so much for coming to class, and for having me on thechalkboardmag.com!
xxx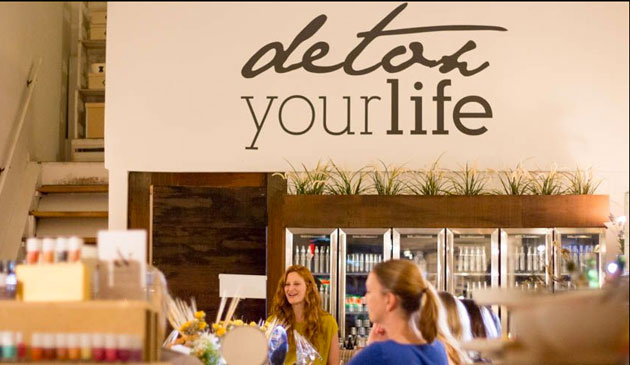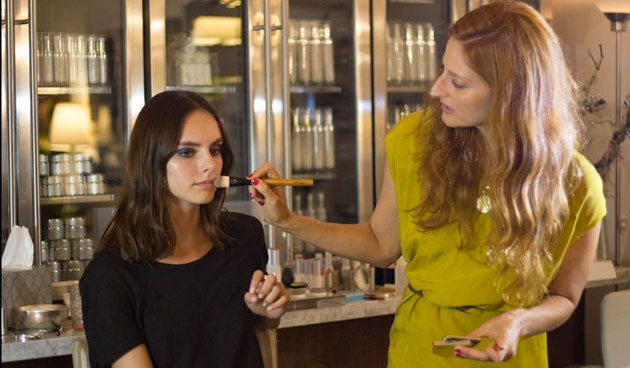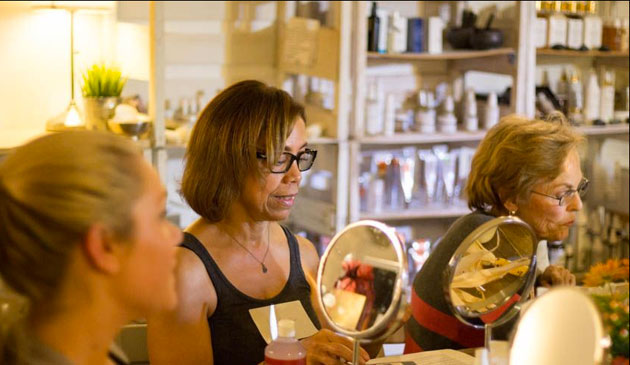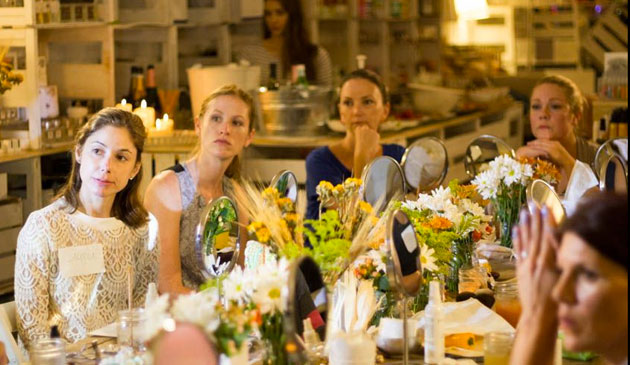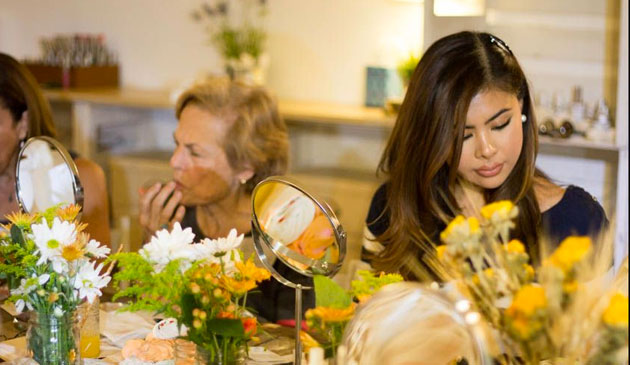 Special thanks to our beautiful model, Anna Crysell.
Comments Off on Inside the Detox Market: My first Green Beauty Workshop on the west coast! | ...I love this