March 19th, 2012 — 3:31pm
There are three reasons I'm posting about a candle:
The packaging gets me every time. I just love it.  Many years ago, when I was just getting my feet wet in the makeup artist business, I worked at a beauty products boutique in Washington, DC.  During my introduction to all the products in the store, I distinctly remember my delight when I opened the pretty little turquoise box from the lovely brand TOCCA (it means to touch in Italian, which makes sense since they began as a gorgeous clothing line),  to smell the candle. There, on the inside of the lid, was the perfect message, with the perfect two words, in the perfect cursive font. It read:  LOVE YOURSELF. These candles quickly became my go-to gift for everything from housewarming to baby shower. They have about 25 different scents, and being the picky person that I am, I have my favorites.I didn't realize at the time how impactful that branding would be for me, nor did I know that I would spend my entire adult life with that sentiment as the main focus of my work. Ensuring that my clients feel good about themselves – and of course I'm not just talking about their eyeshadow or lipstick – is super important to me.
It's just about Springtime here in NYC, and it's time for me to begin introducing the scents of the season into my apartment. Deep, woodsy, musky scents will take a back seat to fresh, citrusy, and outdoorsy aromas. This one fills the room with pungent green tea, lemon, and sugar. Delicious!
Finally, I like it because it's called Bianca – the name of someone I adore!

in case you were wondering who that gorgeous couple is in the photo: it's my dad's incredibly beautiful parents, miriam and edwin, on their wedding day, who loved each other oh-so-much.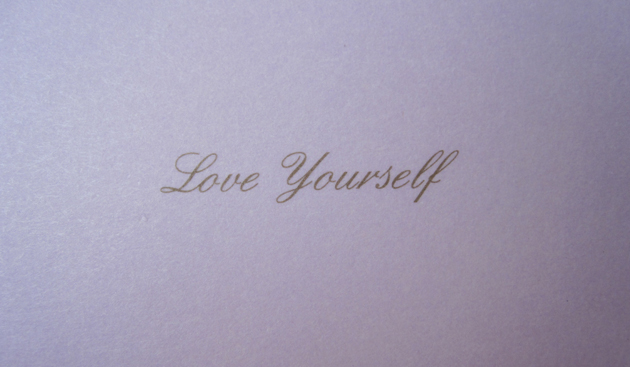 Comments Off on It's about time you love yourself. I mean it! | ...I love this