March 14th, 2012 — 2:35am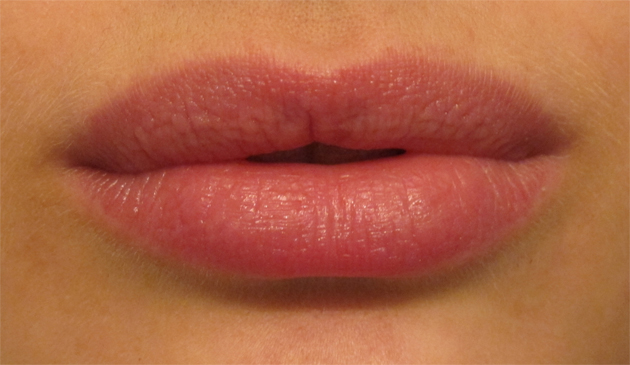 I LOVE a lip balm with good-for-you ingredients like shea butter, honey, beeswax, and any one of the healthy oils like jojoba, coconut, and olive.  I do not recommend any lip balm that contain petroleum or petrolatum. Have you heard how many pounds of balm and lipstick it's estimated that women ingest every year? Yuck.
Lip skin is the only skin on our faces without the ability to self-lubricate  since it has no sebaceous or sweat glands. The rest of our face, as well as the majority of our body, puts out its own hydration in the form of oil – for some of us it's too much, some it's not enough and causes us to feel dry – but our poor lips are left defenseless. Luckily, there are so many great lip balms on the market nowadays, and it's really just about deciding what feel, smell, and shine level you like the most. I like having a bunch of options on hand at all times.
Here are my current favorites, in no particular order, and  a break down of what I like about each one. As always, I welcome your feedback on my Facebook page, or via email.
Lip balms in stick or squeeze tube form:
Lip balms in a pot:
Dr Hauschka Lip Balm Pot: I've been a long-standing loyal user of this one at work and at bedtime. I love to keep lip balms in non-stick form for use on the night stand because I'd rather only put my finger into it when I know it's clean (not while riding on the subway or in a taxi), and every model and celebrity who knows me knows this is the first thing that I'll be putting on them when we sit down to do makeup. The scent is light yet memorable, and unmistakably floral. The texture imparts a good amount of shine, but not nothing like a high-gloss. $16.95
RMS Beauty Lip and Skin Balm: An all-natural rich, yet not greasy lip balm developed by makeup artist Rose Marie Swift. Although this comes in a little jar, RoseMarie assures buyers that since its base is the antibacterial coconut oil, there's no reason to worry about double-dipping. I've only tried the one made with real vanilla, but she makes another with cocoa as well. YUM! Leaves lips appearing well moisturized, but not lip-balmy reflective. $25
Bee Yummy Lip and Eye Cream: Unscented, olive oil based, rich and creamy, melts into the lips nicely yet has staying power. Comes in a little jar:$18
It can also be fun to make your own lip balms. There are plenty of wonderful recipes online to walk you through doing so, and you can play with scents and even add a hint of color to customize it to your liking. I love a fun project!
The gorgeous lips above belong to my friend Camilla Hansen, who just happens to be a model. The rest of her is just as incredibly (and naturally) gorgeous as are her lips. Thanks, Camilla!
Comments Off on Get those lips in Springtime condition! Presenting my favorite lip balms… | ...I'll test it for you