March 10th, 2013 — 5:33am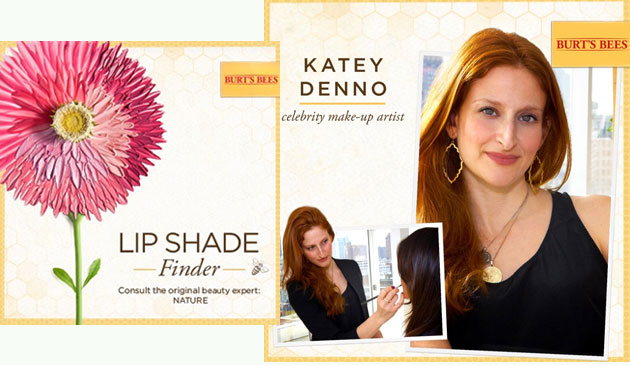 In partnering with a brand, there were three main things that were important to me:
That the brand maintains a commitment to using only ingredients that are safe to our bodies and the environment,
That the brand has a price point within the reach of the average woman,
That the color range be extensive and include shades to flatter women of every skin tone.
I'm so grateful to Burt's Bees for turning my ideal partnership into a reality. Together we made some videos with three great beauty bloggers, to introduce you to Burt's newest lip lines- lip glosses, and lip shines – and to better acquaint you with their already existing line of lip shimmers, as well as their tinted lip balms – including the three latest additions. In the videos I show you how to do what I do best – layer colors and textures to create signature looks.  This is a line of colors that I use on my own lips all the time now, and quite a few of them have already made their way onto the lips of my red carpet and photo shoot clients.
I really love the Lip Color Finder that the Burt's team created – and I tested for accuracy – which is a really cool online tool that leads you through some questions to learn which colors in each of the textures will be best on you.
The video shoot was fun (but seriously exhausting. Please, have a ton of respect for models and actresses for the long hours and intense work they do. It's definitely not as easy as it looks), but always so weird to be on the receiving end of styling, hair and makeup! Thanks to my team for making me feel great.
A special thanks to the awesome beauty blogging team, who gave their honest feedback: they loved the colors we picked for them!
Alexis Wolfer, thebeautybean.com
Amber Katz, beautybloggingjunkie.com
Jeannine Morris, beautysweetspot.com 
Here are a couple behind the scenes pics from the day we filmed: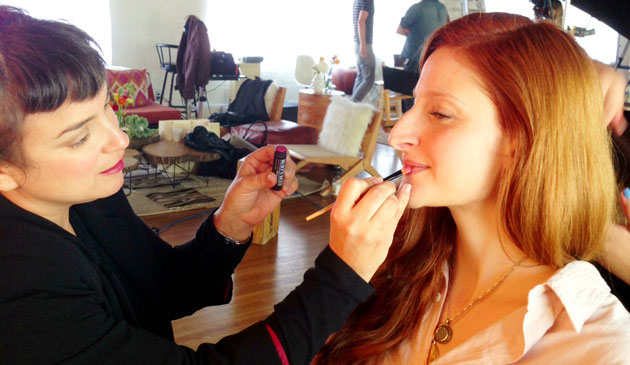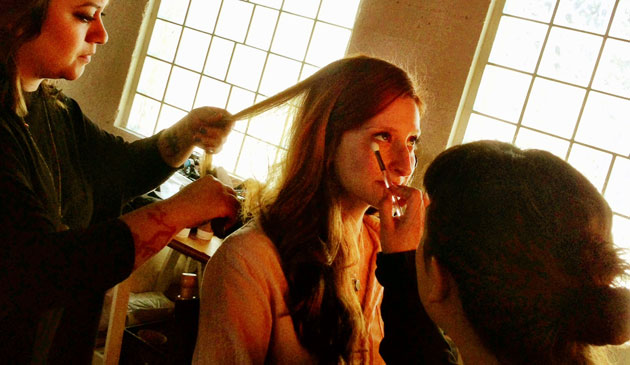 Comments Off on Find your perfect signature lip color from the extensive new line just launched by Burt's Bees! | ...Here's how to