March 8th, 2012 — 1:30pm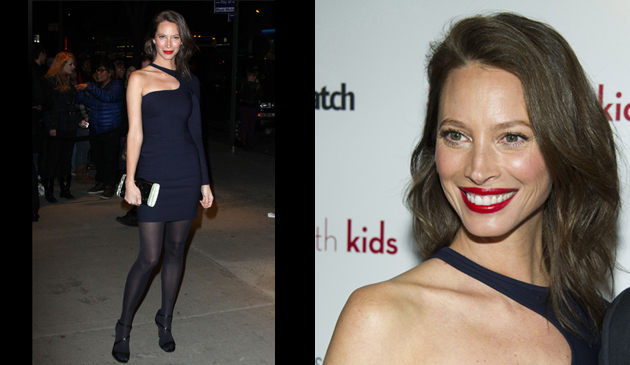 Earlier this week I went over to Christy's place to do her makeup for the premier of the all-star cast film called 'Friends With Kids', featuring her husband, Ed Burns. The last few times I've done her makeup we've gone with bronze skin and nude lips. Not this time.
Christy's involvement with all things supporting the advancement of the status of women around the world – particularly through her organization Every Mother Counts (EMC) – is really inspiring to me. We discussed her upcoming trip to India with EMC, the seriously amazing list of singers who'll be lending their voices to EMC's newest benefit CD, and when we were deciding which outfit she would be wearing to the premier (I love this navy dress by Stella McCartney that she chose), we started discussing my blog, and tweeting, and Christy (a twitter expert) asked if I'd heard of 'Rock the Lips', a group of women who came together to help empower women all over the world to help each other through the offering of micro loans. I was excited to hear about their mission as well as their suggestion that on International Women's Day (which is March 8th), all women 'rock a red lip' in solidarity. We decided to honor IWD – and this exciting program – a few days early.
I didn't have my entire lipstick kit with me (you wouldn't believe how heavy a bag of 50 or 60 lipsticks can be!), but I knew I had a number of my favorite reds. After Christy settled on the dress, I knew the lip that would look the best would have a crisp edge, be as intensely pigmented as possible, and have a slight emollience to it. A well-hydrated, lightly exfoliated lip is of utmost importance when it's going to be painted a pretty red. I was not the least bit surprised to find Christy's in perfect condition.  Applying the color in layers and with different textured products, really keeps the lip looking good longer (my grandmother taught me this). The order of the products I used is just as important as the products themselves.
Here we go:
Here's a pic that Vogue.com ran from the after-party. (Ed is much cuter in person than in this picture. Christy, however, looks incredible.)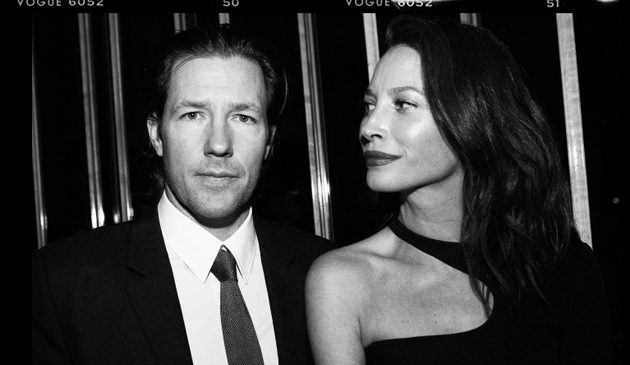 Comments Off on Christy Turlington sure did rock this red lip I gave her! | ...Here's how to