November 15th, 2012 — 3:58pm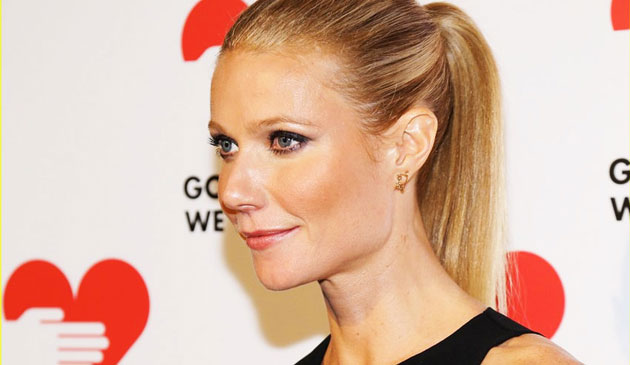 I've been on a Gwyneth Paltrow high lately. Recently Ms. GP ran a post on her fantastic blog, GOOP, that included a few paragraphs from me, on my favorite runway looks for the fall season. Soon thereafter she booked me to do her makeup for a big red carpet fete, called the Golden Heart Gala, which honored Michael Kors, and benefited his charity of choice (you know I loved this!): God's Love We Deliver. GLWD is the NYC tri-state area's leading provider of nutritious, individually-tailored meals to people who are too sick to shop or cook for themselves. I volunteered in their kitchen at one point, and I certainly used to connect my clients with them, back when I was a social worker. They provide such an important service. I'm grateful to them, and to Mr. Michael Kors (a fashion designer, for those not familiar (who would that be?)) for making a donation to them in the amount of 5 million dollars. HELL YEAH!
Now back to Gwyneth, who I'm convinced has more energy than any other human being.
The look she rocked (sleek ponytail, fantastic Michael Kors cut out black dress) including the makeup look I concepted for her, was picked up by countless online magazines (and a few in print) and heralded as a stunning ensemble from head to toe. I agree, she looked incredible.  I'm happy to say that I pushed for the darker eye, and Gwyneth agreed to take the risk, because I thought the graphic shapes of the dress needed the complement. Do you think this much about the shape and color of your eye makeup when you're picking out your clothes? If GP were looking down at the floor, you'd see how the sheer gray eyeshadow covered her entire lid up to the crease, and then blended heavily into the bottom portion of the crease. I then pressed navy blue shadow pigment along her lashline and along the bottom half of her lid, and then along her bottom lashes. It looked really cool, and perfect for this time of the year.
Here's a cut-and-paste of the how-to-get-the-look article that ran on Glamour.com, written by Petra Guglielmetti (thanks, Petra!) two days after the event:
Makeup artist Katey Denno, who created this look, was kind enough to reveal her how-to. "The hard edges of the dress told me that her makeup should be minimal and focus on one feature," she says. "She suggested a smoky eye, but I took it a touch heavier than she's used to; luckily, she liked it! I love her in a dark smoky eye, particularly with a little navy and gray blended with black. I opted to forgo lining the inner rim, which I felt gave her smoky eye a softness."

Here are the exact steps and products you'll need to recreate Gwyneth's eyes:

1. Curl your lashes and apply several coats of CoverGirl LashBlast in Very Black (that's my fave–read all about it here!) on top and bottom, then comb your lashes once they're almost dry.

2. Smudge Alima Pure Luminous Shimmer Eyeshadow in Navy along your lashes and blend it up into the lid, as well as along the outer corner of the lower lid.

3. Press Make Up For Ever Eyeshadow in Dark Grey into the outer V shape of your top lids, up to the crease.

4. Smudge Vapour Organic Eyeliner in Black along your top lashes and the outer 1/3 of bottom lashes.

Doesn't sound too tricky, right? I really think this would be such a wearable look, unlike 90 percent of the red carpet stuff we see. 
Comments Off on How I created Gwyneth's red carpet sizzle-y navy/gray/black smudgy eye | ...Here's how to