April 19th, 2012 — 11:08am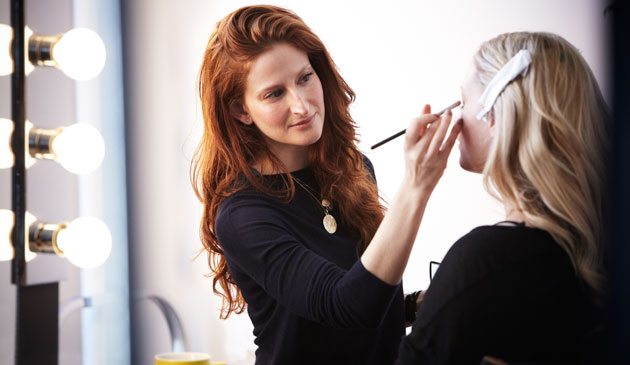 I couldn't be more excited to share this article from Vogue.com:  Makeup Artist Katey Denno's Guide to Going Green for Spring
I really believe in the brands I recommend in the article, and have actually had the pleasure of getting to know some of the people behind the different product lines, as I always want to know the story-behind-the-story of how they got their start, and what keeps them going.
A HUGE thank you goes to the beautiful and brilliant Catherine Piercy, Beauty Editor at Vogue.
Thanks to photographer Jason Brownrigg for snapping these shots while I was working last week, and to the lovely model McKenzie Raley for sharing the photo with me.
Comments Off on VOGUE.com features my guide to going green for Spring! | ...I love this