May 6th, 2012 — 8:00pm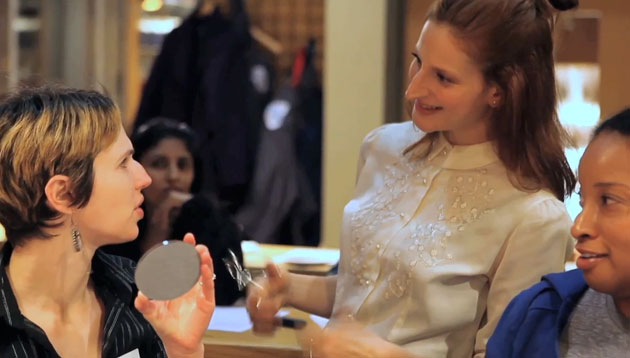 I had so much fun teaching my first class at Whole Foods on Houston and Bowery here in NYC a few months ago that I've scheduled another one for next week. I'm sorry I didn't post this sooner, because I hear it's nearly sold out, but if you're free on Monday, May 14th from 7-9, I'd love to see you!
The class is held in the kitchen where cooking lessons are given, and it's a good thing because in addition to discussing the best in clean** makeup and skin care – and not just those sold in Whole Foods – we'll also make one or two of our own facial treatments with products found right in your kitchen, and we'll package them up so you can try them for yourself in the comfort of your own home!
**I can't figure out which word to use to best describe products that are as free from potentially harmful chemicals as possible: green? non-toxic? healthy? natural? you get the picture?
You can click HERE to register.
My friend photographed and shot video of the last class (thank you, Michelle!)  and the most fun images were taken during the eyelash curling session. I love watching the delight on each person's face when they see how wide open their eye looks after I teach them how to curl.  It was such a hit that I'm sure we'll do it again on the 14th.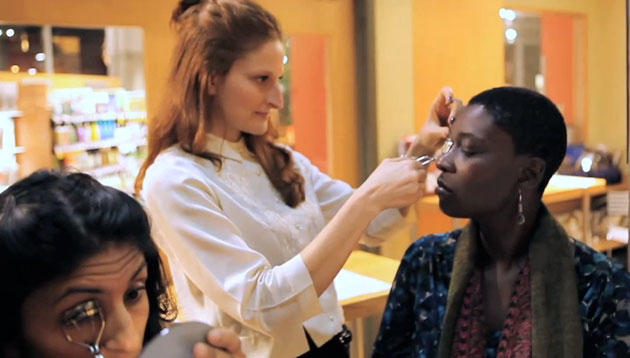 Some shots from my makeup/skincare table: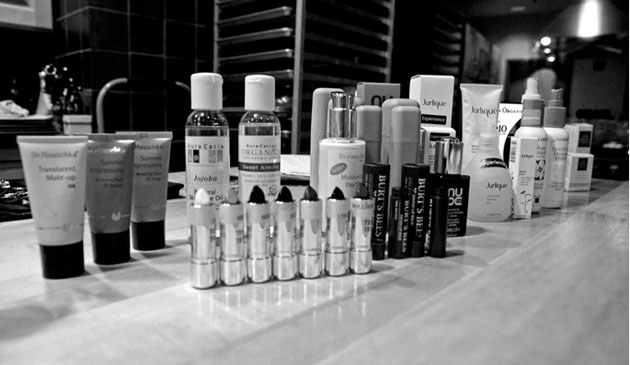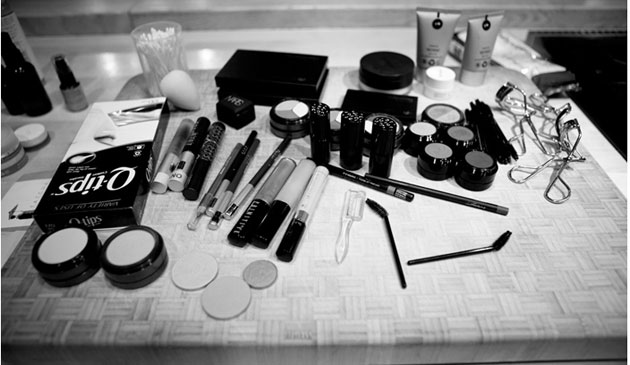 …and a little video for your viewing pleasure (again, thanks to my good friend Michelle for shooting and editing). Does anyone know how to keep the advertisements from popping up along the bottom of it? Darn ads!
Another big thank you to my friend, and model, Tanya Sweet, who looks amazing in a red lip!
Comments Off on join me for my next class at Whole Foods in NYC: Clean & Green Makeup and Skincare! | ...We're all connected