July 9th, 2014 — 10:34pm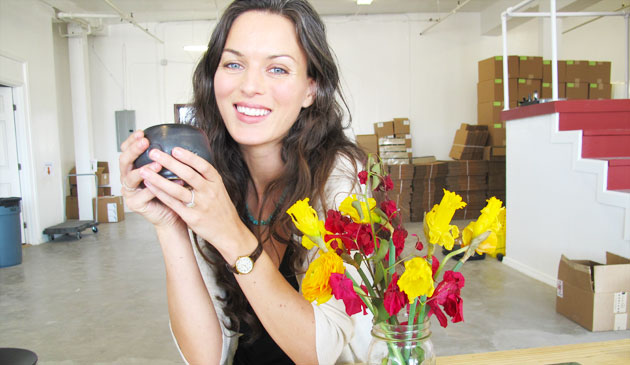 Meet May Lindstrom, the mind and heart behind the eponymous, all natural, good-enough-to-eat skincare line. Based in Los Angeles, CA, May radiates the sunshine her body soaks up every day. I recently went to visit her in the enormous loft work space into which she'd just moved (note the boxes), and she kindly let me take pictures of her in her newly inhabited surroundings. I'm excited to go back soon and see how she's transformed her space to reflect her beautiful aesthetic.
I believe in the transfer of energy. I know that when I spend time around someone who is miserable and can't find their way out of their misery, I often take on some of that energy. Likewise, when I spend time with those who exude light and happiness, my energy tends to follow suite. I like to think that the same principle applies to the person who envisions, crafts, and bottles what we put onto our skin. In the case of this skincare line, I feel the good energy inherent in it, and I think you will, too.
Have I lost you with my talk of energy transfer and good vibes? Here are some pics I took during my afternoon with May, to bring us back to the tangible.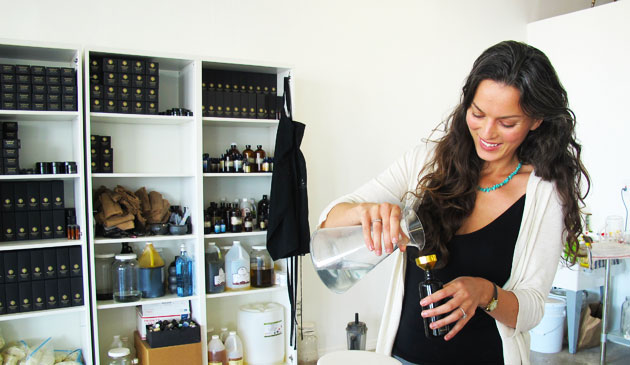 May recently launched this beautiful new website full of great info about her vision for her company, and each of her delicious and effective products.
While I was visiting with her, she mixed up a very special toner for me which smells incredible. The kind of incredible where I feel like I need to smell it all the time. She said it was a recipe she'd included in a recent special offer holiday box. It made me realize I need to be better about keeping up with special product offers from my favorite brands, something I hope each of you is doing so that you don't miss out on little bottles of amazingess like this one, which I now carry around in my purse.
These are beautiful handmade bowls she's created in which you can mix your skin scrub to your desired consistency (her Masque Treatment Bowl)
Beautifully designed packaging…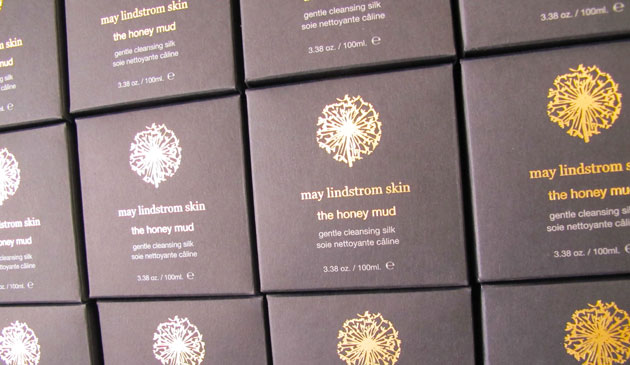 May demonstrated for me just how blue the soothing, anti-inflammatory ingredient Blue Tansy, a wild-crafted North African flower really is.  Find it in her incredible product she calls The Blue Cocoon (first recommended to me by Spirit Demerson of spiritbeautylounge.com)
A framed reminder for the office:
Thank you so much, May! See you (and the newest member of your family: your pot bellied pig!) soon.  xo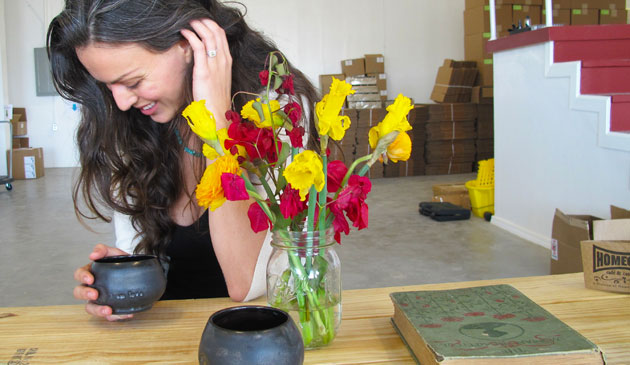 Comments Off on In the studio with May Lindstrom | ...We're all connected